Digital Communications Technology Analyst I
Employer

Location

Fort Myers, FL
View more
Employment Type

Institution Type
Job Details
Digital Communications Technology Analyst I  Technology and Computer-related Fort Myers, FL • ID: 21228 • Full-Time/Regular
Florida SouthWestern State College is accepting resumes in search of a Digital Communications Technology Analyst I to join our team of exceptional Information Technology employees. This position builds and implements communication plans to include texting, emailing, and push notifications through College applications not limited to, CRM Recruit, CRM Advise, and Banner Communication Manager. This position is responsible for the administration of the College's communications technologies. Communication building involves an ever-evolving set of coding standards and technical skills to ensure effective communications that meet industry standards.
Please click here to see the complete job description.
The ideal candidate will have:
Bachelor's degree from a regionally accredited institution of higher education in Computer Science or related program.
Four (4) years full-time professional experience in communication systems, websites, marketing or relevant communication technologies. Appropriate combination of education and experience may be substituted.
Experience in HTML, business process automation software and database queries (SQL).
FSW Employee Benefits feature:
Competitive health, dental, vision, life, and disability insurance options to meet your needs
Florida retirement membership (FRS)
Educational and professional development opportunities for you and your dependents
Salary Range: $45,000-$56,500
To apply, please complete a candidate profile to include your resume by February 11, 2022. The College invites applications from underrepresented groups and those who have experiences with diverse populations.
If this position sounds like an opportunity to which you aspire, please submit your resume for consideration to become one of the best, the brightest, the BUCS!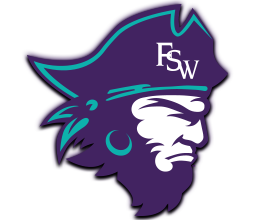 Florida SouthWestern State College, an equal access institution, prohibits discrimination in its employment, programs and activities based on race, sex, gender identity, age, color, religion, national origin, ethnicity, disability, pregnancy, sexual orientation, marital status, genetic information, or veteran status. Questions pertaining to educational equity, equal access or equal opportunity should be addressed to the College's Title IX Coordinator/Equity Officer.
Organization
For over 50 years, the Florida SouthWestern State College (FSW) mission is to "inspire learning; prepare a diverse population for creative and responsible participation in a global society; and serve as a leader for intellectual, economic and cultural awareness in the community."
FSW offers a variety of nationally-ranked, career-focused academic programs with two- and four-year degrees, and professional certifications. As southwest Florida's largest and one of the most affordable institutions of higher education, FSW serves nearly 22,000 students annually with campuses in Fort Myers, Naples and Punta Gorda, and a regional center in LaBelle. FSW is home to the iconic Barbara B. Mann Performing Arts Hall and the Rauschenberg Gallery.
The college has also established partnerships with other colleges and universities to offer students the chance to study abroad through its Center for International Education. Additionally, research and projects are supported through FSW's Office of Sponsored Programs and Research.
The college experience extends to the rebirth of athletics. The FSW Buccaneers play baseball and softball at City of Palms Park in Fort Myers, the former Spring Training facility of the Boston Red Sox. When the Suncoast Credit Union Arena opens in fall 2016, the FSW men's and women's basketball teams will compete, with women's volleyball in 2017. The arena will also be home to community events, tournaments, concerts, graduations and more.
Get job alerts
Create a job alert and receive personalized job recommendations straight to your inbox.
Create alert
-->