Student Assistant / Work Study 2021/2022
Employer

Location

Various, FL
View more
Employment Type

Institution Type
Job Details
Student Assistant / Work Study 2021/2022  Temp. - Student EmploymentVarious, FL • ID: 21076 • Temporary
Florida SouthWestern State College is accepting resumes for Student Assistant positions. Opportunities are available in a variety of departments and tasks vary depending on the area of assignment. General examples of tasks include, but are not limed to remote telephone work including chat room support, scanning documents, filing, assisting with special events, operating basic office machinery, and basic computer work.
Please click here here to see the complete job description.
The ideal candidate will have:
excellent customer service skills
a willingness to contribute to and promote a positive work environment
developed creative, critical thinking skills
Students play a crucial role in the college operation and success. While working on campus, students earn income that helps defray educational costs and builds knowledge, skills, and abilities needed to succeed in the world of work. Students eligible for work study will receive priority consideration.
Salary: 10.00 hourly
If working on campus as a student assistant interests you, please submit your resume for consideration. Let working on campus allow the college to help you "Dedicate to Graduate".
We are an equal opportunity employer and value diversity.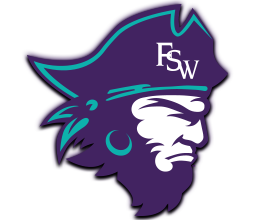 Florida SouthWestern State College, an equal access institution, prohibits discrimination in its employment, programs and activities based on race, sex, gender identity, age, color, religion, national origin, ethnicity, disability, pregnancy, sexual orientation, marital status, genetic information, or veteran status. Questions pertaining to educational equity, equal access or equal opportunity should be addressed to the College's Title IX Coordinator/Equity Officer.
Organization
For over 50 years, the Florida SouthWestern State College (FSW) mission is to "inspire learning; prepare a diverse population for creative and responsible participation in a global society; and serve as a leader for intellectual, economic and cultural awareness in the community."
FSW offers a variety of nationally-ranked, career-focused academic programs with two- and four-year degrees, and professional certifications. As southwest Florida's largest and one of the most affordable institutions of higher education, FSW serves nearly 22,000 students annually with campuses in Fort Myers, Naples and Punta Gorda, and a regional center in LaBelle. FSW is home to the iconic Barbara B. Mann Performing Arts Hall and the Rauschenberg Gallery.
The college has also established partnerships with other colleges and universities to offer students the chance to study abroad through its Center for International Education. Additionally, research and projects are supported through FSW's Office of Sponsored Programs and Research.
The college experience extends to the rebirth of athletics. The FSW Buccaneers play baseball and softball at City of Palms Park in Fort Myers, the former Spring Training facility of the Boston Red Sox. When the Suncoast Credit Union Arena opens in fall 2016, the FSW men's and women's basketball teams will compete, with women's volleyball in 2017. The arena will also be home to community events, tournaments, concerts, graduations and more.
Get job alerts
Create a job alert and receive personalized job recommendations straight to your inbox.
Create alert
-->