Adjunct Professor, Dental Hygiene
Employer

Location

Fort Myers, FL
View more
Employment Type

Institution Type
Job Details
Adjunct Professor, Dental Hygiene  Faculty (temp) - AdjunctsFort Myers, FL • ID: 21179 • Temporary
Florida SouthWestern State College is accepting resumes in search of an Adjunct Professor, Dental Hygiene in the School of Health Professions to join our team of exceptional faculty. As an FSW adjunct, you have the opportunity to directly impact the college mission to inspire our students to 'Dedicate to Graduate'.
Faculty, staff, and students in the School of Health Professions are active in community and professional activities at the local, state, national, and international level.
Please click here to see the complete job description.
The ideal candidate will have:
Master's or Bachelor's degree and Registered Dental Hygienist (RDH) credential or Dentistry (DDS or DMD) credential (unrestricted FL license).
Demonstrated ability to use technology in creating and delivering course content
Demonstrated in-depth knowledge of the subject area to be taught and currency in the discipline
FSW Perks for Adjuncts:
Ability to participate in a 403(b) retirement plan
Ability to participate in various Wellness Initiatives
Access to a variety of BUCS Perks offering discounts at numerous local businesses and vendors
The College invites applications from underrepresented groups and those who have experiences with diverse populations.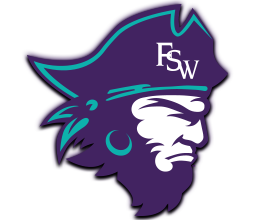 Florida SouthWestern State College, an equal access institution, prohibits discrimination in its employment,
programs and activities based on race, sex, gender identity, age, color, religion, national origin, ethnicity,
disability, pregnancy, sexual orientation, marital status, genetic information or veteran status. Questions
pertaining to educational equity, equal access or equal opportunity should be addressed to the College's Title
IX Coordinator/Equity Officer
Organization
For over 50 years, the Florida SouthWestern State College (FSW) mission is to "inspire learning; prepare a diverse population for creative and responsible participation in a global society; and serve as a leader for intellectual, economic and cultural awareness in the community."
FSW offers a variety of nationally-ranked, career-focused academic programs with two- and four-year degrees, and professional certifications. As southwest Florida's largest and one of the most affordable institutions of higher education, FSW serves nearly 22,000 students annually with campuses in Fort Myers, Naples and Punta Gorda, and a regional center in LaBelle. FSW is home to the iconic Barbara B. Mann Performing Arts Hall and the Rauschenberg Gallery.
The college has also established partnerships with other colleges and universities to offer students the chance to study abroad through its Center for International Education. Additionally, research and projects are supported through FSW's Office of Sponsored Programs and Research.
The college experience extends to the rebirth of athletics. The FSW Buccaneers play baseball and softball at City of Palms Park in Fort Myers, the former Spring Training facility of the Boston Red Sox. When the Suncoast Credit Union Arena opens in fall 2016, the FSW men's and women's basketball teams will compete, with women's volleyball in 2017. The arena will also be home to community events, tournaments, concerts, graduations and more.
Get job alerts
Create a job alert and receive personalized job recommendations straight to your inbox.
Create alert
-->