Controller
Employer

Location

Paramus, NJ

Closing date

Jul 13, 2021
Job Details
Controller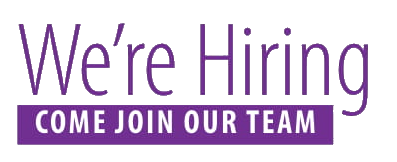 Posting date: April 26, 2021College Overview
Bergen Community College is an award-winning, comprehensive community college. More students graduate with associate degrees and certificates from Bergen than any other college in New Jersey. Located in northeastern New Jersey just minutes from New York City, Bergen's main campus in Paramus features vast physical resources including the Technology Education Center (opened 2003), the region's only Health Professions Integrated Teaching Center (opened 2016) and the cutting-edge STEM Student Research Center (opened 2019). With two additional locations, one in Hackensack (Ciarco Learning Center) and the other in Lyndhurst (Bergen Community College at the Meadowlands), Bergen provides high quality educational services and programs throughout the county to more than 19,000 credit and non-credit students.
Since its founding in 1965, more than 740,000 students have taken classes at Bergen, with countless others visiting for community and cultural events. The College boasts an accomplished faculty, cutting-edge facilities and opportunities for cultural awareness, civic-engagement and service-learning. Initiatives in the science, technology, engineering and mathematics (STEM) fields have uniquely prepared Bergen students as the next generation of STEM innovators.
Graduating students use Bergen's reputation as a top community college to propel them to institutions nationwide – including all eight Ivy League colleges. Students in career programs enter the workforce in a wide variety of fields, from healthcare to information technology and culinary arts. Bergen graduates earn the highest salaries among the state's two-year institutions, even out-earning peers from some four-year colleges.
Bergen is a leader among its peer institutions. In 2019, Bergen was awarded the $12 million NJ Health Works grant from the U.S. Department of Labor to lead a consortium of partners to expand and enhance apprenticeship programs for more than 5,000 New Jersey residents. Partners include 14 New Jersey community colleges and healthcare partners such as CVS Health and the RWJBarnabas Health system.
Bergen Community College remains proud of its ethic of care for its students, faculty and staff and invites applications from those wishing to join a community of professionals dedicated to student success.
Department/Division Introduction:
The goal of the Office of Finance is to provide and continuously improve upon the best practices for top quality financial services for our faculty, staff and students to help support the College's strategic goals and objectives. The Office of Finance works with all areas of the College community to help determine how resources can be allocated to best serve the needs of the College and ensures that services are in place to facilitate academic excellence and fiscal integrity. The Office of Finance includes accounting, accounts payable, financial administration, financial operations and student assistance, and purchasing and services.
Position Summary/Job Description:
The Controller reports to the Managing Director of Finance who has comprehensive oversight for the Finance Division of the College. The Controller is responsible for evaluating, organizing, directing, and managing a wide variety of financial activities, including accounting, accounts payable, and procurement services. The Controller serves as a member of the finance team and works with the Managing Director of Finance and members of the College's staff regarding all areas of financial responsibility. The Controller will provide leadership for complex administrative services to advance the mission of the College and will provide critical insight and support to assist the Managing Director of Finance in effectively addressing institutional short- and long-term financial priorities.
Major Responsibilities:
Provide senior-level support to the Managing Director of Finance.
Supervise staff members who work within the primary finance operations of the College including accounting, accounts payable, and procurement services.
Assist the Managing Director in the development and maintenance of compliance risk assessment plans and strategies to eliminate or minimize risks and losses to the College.
Assist the Managing Director in managing the College's planning and execution for the operating, capital, and grants budgets, allocation, disbursement, and control of fiscal resources, chart of accounts, account reconciliations, year-end closings, tax filings, audit preparations, accounts receivables and payables, grant accounting, preparation of financial statements and reports, cash receipts, preparation of revenue projections and risk assessments, and other related fiscal activities. Work with the Department of Human Resources and Employee Relations on employee benefits and deductions to perform reconciliations, as necessary.
Provide day-to-day transactional management in financial accountability, policy, systems, and reports.
Maintain accounting and financial practices to ensure compliance with local, state, and federal statutes and accounting standards (Government Accounting Standards Board).
Manage the year-end closing and preparation of annual financial statements and enrollment audit in coordination with the College's external accounting auditors.
Advise the Managing Director on business processes, identify opportunities for improvement, manage implementation, and monitor ongoing progress.
Establish, promote, and maintain systems and procedures that preserve and safeguard the integrity of the College's financial records and ensure the timely and consistent delivery of high-quality services.
Assist with the preparation and review of monthly financial reports and supporting materials for the President, Executive Team, and Board of Trustees.
Coordinate utilization and enhancements of the College's accounting software to improve efficiencies and maximize return on investment.
Represent the Office of Finance as directed by the Managing Director at internal and external meetings and functions, as needed.
Assure that office responsibilities are completed accurately and on a timely basis.
Perform other related duties, as assigned.
Qualifications:
Certified Public Accountant certification is required.
Master's degree required from an accredited college or university in accounting, finance, or business administration.
Minimum of 7 years accounting experience.
Five years of direct supervisory experience.
Accounting system experience, Colleague or similar preferred.
Demonstrated history of progressive responsibility in a finance division, preferably at a college or university.
Strong financial and analytical abilities.
Detailed knowledge of generally accepted accounting principles along with excellent technical and comprehensive abilities.
Advanced knowledge of accounting and record-keeping procedures.
Other skills/abilities:

Excellent verbal, written, and interpersonal communication skills.
Strong computer skills including technical expertise in Microsoft Office (Excel, Word, PowerPoint).
Demonstrated ability to articulate complex financial and business matters to all levels of management.
Review of applications:
Applications are encouraged by May 31st and will continue to be reviewed until the position is filled.
To Apply:
For full consideration please send resume, cover letter, salary expectations and a list of three professional references to [email protected].
As a New Jersey First Act Employer, new employees must establish a primary residence in New Jersey within one year unless an exemption applies.
Bergen Community College is an equal opportunity employer and does not discriminate on the basis of race, color, religion, national origin or ancestry, gender, age, disabling condition, marital status, affectional or sexual orientation, gender identity and expression, veterans status or other non-job related criteria. Equal employment opportunity includes, but is not limited to, recruitment, hiring, retention, tenure, promotion, transfer, compensation, fringe benefits and other terms and conditions of employment in accordance with state laws and regulations.
Organization
More successful students start at Bergen Community College than ever before. For the past two years, Bergen has ranked as New Jersey's top associate degree granting institution.

The Department of Human Resources is committed to attracting and retaining a highly qualified workforce to support the College's mission of providing high quality, relevant and varied educational programs for the intellectual, cultural and personal growth of all members of our community.
To apply, send a letter of interest, resume, salary requirements, name, address and telephone numbers of three professional references to [email protected].

EOE/NJ First Act Employer
Smoke-Free and Drug-Free Workplace
Find Us
Location
Get job alerts
Create a job alert and receive personalised job recommendations straight to your inbox.
Create alert
-->