Associate Vice President, Safety and Security
Employer

Location

Paramus, NJ

Closing date

Jul 13, 2021
Job Details
Associate Vice President,
Safety and Security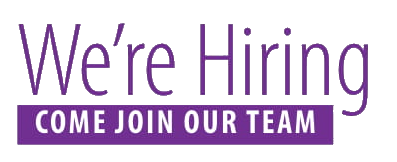 Posting date: April 26, 2021College Overview
Bergen Community College is an award-winning, comprehensive community college. More students graduate with associate degrees and certificates from Bergen than any other college in New Jersey. Located in northeastern New Jersey just minutes from New York City, Bergen's main campus in Paramus features vast physical resources including the Technology Education Center (opened 2003), the region's only Health Professions Integrated Teaching Center (opened 2016) and the cutting-edge STEM Student Research Center (opened 2019). With two additional locations, one in Hackensack (Ciarco Learning Center) and the other in Lyndhurst (Bergen Community College at the Meadowlands), Bergen provides high quality educational services and programs throughout the county to more than 19,000 credit and non-credit students.
Since its founding in 1965, more than 740,000 students have taken classes at Bergen, with countless others visiting for community and cultural events. The College boasts an accomplished faculty, cutting-edge facilities and opportunities for cultural awareness, civic-engagement and service-learning. Initiatives in the science, technology, engineering and mathematics (STEM) fields have uniquely prepared Bergen students as the next generation of STEM innovators.
Graduating students use Bergen's reputation as a top community college to propel them to institutions nationwide – including all eight Ivy League colleges. Students in career programs enter the workforce in a wide variety of fields, from healthcare to information technology and culinary arts. Bergen graduates earn the highest salaries among the state's two-year institutions, even out-earning peers from some four-year colleges.
Bergen is a leader among its peer institutions. In 2019, Bergen was awarded the $12 million NJ Health Works grant from the U.S. Department of Labor to lead a consortium of partners to expand and enhance apprenticeship programs for more than 5,000 New Jersey residents. Partners include 14 New Jersey community colleges and healthcare partners such as CVS Health and the RWJBarnabas Health system.
Bergen Community College remains proud of its ethic of care for its students, faculty and staff and invites applications from those wishing to join a community of professionals dedicated to student success.
Department/Division Introduction:
The mission of the Bergen Community College Office of Public Safety is to provide and maintain a safe and secure atmosphere for all members of the College community. The success of this mission depends upon an effective working relationship between Public Safety personnel and the diverse community at Bergen. The department pledges to respect the diverse needs and interests of the community it serves and be diligent and relentless in the protection of both life and property.
Some of the primary functions of the department include unbiased and fair enforcement of the College's rules and regulations, responding to calls for non-enforcement services and active patrol of the campus.
The department also maintains a close partnership with local, state, and federal law enforcement agencies in implementing and coordinating campus safety operations. The Office of Public Safety continues to review and upgrade, as needed, its standards, equipment, and training of personnel that includes incorporating knowledge of the College's overarching mission as a Hispanic-Serving Institution, and the role of diverse cultural sensitivity towards its students, constituents, and surrounding community.
Position Summary/Job Description:
The Associate Vice President, Safety and Security leads the College's team of public safety staff to provide safety, security, and protection for the entire Bergen Community College community. This individual will report to the President and will provide leadership, direction, and expertise in the development and execution of comprehensive programs to ensure the safety, security, and protection of the College's staff, students, and assets, while maintaining the College's ethic of care. They will direct, manage, and implement a comprehensive crime prevention, complaint investigation, emergency response, law enforcement, and parking services programs in compliance with all applicable laws, rules, and regulations. They will lead with a community policing philosophy to ensure public safety within a culturally diverse population to effectively and respectfully function and communicate within the context of varying beliefs, behaviors, orientations, identities, and cultural backgrounds.
Major Responsibilities:
Provide vision and strategic leadership for the Department of Public Safety, aligning the department's work with institutional priorities, to provide a safe and secure environment for students, faculty, community members, and staff to learn, work, and experience cultural and other events.
Drive continuous improvement of divisional performance through data-driven assessment and implementation of sound management/administrative practices, providing management staff with direction and guidance to improve the support that the Department of Public Safety provides to the College community.
Provide law enforcement expertise and advice to the Executive Team on matters related to the safety and security of the institution as they pertain to college policies and all applicable federal, state, and local laws, while ensuring the operating philosophy of campus safety aligns with the College's ethic of care.
Maintain an infrastructure and staffing that are sufficient to support parking operations, security for campus events, emergency communications (dispatch) and campus safety.
Measure the performance of people, teams, and organizations, and assess performance and progress with a focus on team building within an environment that promotes superior customer service.
Establish a training and safety program to ensure all public safety personnel are skilled in enforcing safety and protection daily; continuously assess effectiveness of programs.
Work collaboratively with local police, fire, emergency departments, federal agencies, and neighborhood associations.
Oversee administration of all Jeanne Clery Act regulations and programs to ensure the College is in full compliance.
Manage and oversee parking operations for employee, student, and campus guests, including parking enforcement and issuing written citations.
Evaluate the capacity of the department to respond to catastrophic events, either criminal or natural in origin, and maintain appropriate emergency preparedness plans to ensure all aspects of campus activity are covered by comprehensive and actionable steps to respond to and prepare for emergency situations and events.
Develop and manage all department-related operating budgets, expenses, and operational standards; establish a long-term operational plan and its accompanying operational expenses.
Participate on committees where protection and safety of College students, staff, public, and facilities are discussed; provide knowledge and expertise to ensure adequate security.
Ensure effective procedures in record keeping, incident logs and reports, accurate logging of incidents according to federal and state regulations (e.g., Clery reportable incidents), housing of lost and found property, and chain of evidence record keeping; ensure all public safety staff are knowledgeable of procedures; ensure all criminal investigations are conducted according to federal and state statutes by all public safety personnel.
Participate in local and regional organizations, conferences, and seminars related to job description.
Responsible for being present at all emergency situations and/or large special events.
Perform other duties, as assigned or required.
Qualifications:
Bachelor's degree from an accredited college or university in criminal justice, law enforcement, security, business administration, or a closely related field is required; Master's degree preferred.
Certifications from professionally recognized fields such as the security field are strongly preferred.
Minimum of 10 years of responsible management and administrative experience in law enforcement and/or public safety department; must have achieved at least Captain or Assistant Director management level.
Demonstrated ability to interact with a culturally diverse population and to effectively and respectfully function and communicate within the context of varying beliefs, behaviors, orientations, identities, and cultural backgrounds.
Must be committed to the values of shared governance and maintain a philosophy of providing friendly, knowledgeable service and assistance to the campus community and surrounding areas.
Responsible positions held in emergency management plan development and execution, preferred.
Prior experience in college campus public safety, preferred.
Review of applications:
Applications are encouraged by May 31st and will continue to be reviewed until the position is filled.
To Apply:
For full consideration please send resume, cover letter, salary expectations and a list of three professional references to [email protected].
As a New Jersey First Act Employer, new employees must establish a primary residence in New Jersey within one year unless an exemption applies.
Bergen Community College is an equal opportunity employer and does not discriminate on the basis of race, color, religion, national origin or ancestry, gender, age, disabling condition, marital status, affectional or sexual orientation, gender identity and expression, veterans status or other non-job related criteria. Equal employment opportunity includes, but is not limited to, recruitment, hiring, retention, tenure, promotion, transfer, compensation, fringe benefits and other terms and conditions of employment in accordance with state laws and regulations.
Organization
More successful students start at Bergen Community College than ever before. For the past two years, Bergen has ranked as New Jersey's top associate degree granting institution.

The Department of Human Resources is committed to attracting and retaining a highly qualified workforce to support the College's mission of providing high quality, relevant and varied educational programs for the intellectual, cultural and personal growth of all members of our community.
To apply, send a letter of interest, resume, salary requirements, name, address and telephone numbers of three professional references to [email protected].

EOE/NJ First Act Employer
Smoke-Free and Drug-Free Workplace
Find Us
Location
Get job alerts
Create a job alert and receive personalised job recommendations straight to your inbox.
Create alert
-->