Production Artist
Job description
Employment Status:Full time (29-40 Hrs) Closing:2/23/21 Proposed Salary Range:$32,249.00 Type of Employment:Staff Location:ASU-Jonesboro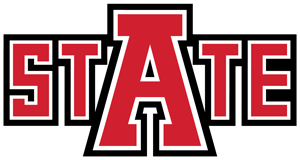 Please note: all position postings close at 12:00 A.M. CST on the position closing date
Position Summary:
The Production Artist is responsible for developing and producing artwork and design applications. This position is governed by state and federal laws and agency/institution policy.
Duties & Responsibilities:
Capture and edit video representing the full range of activities occurring on the A-State campus, utilizing creative and artistic skill

Provide quality videography services to the University community to help meet the needs of various websites, social media and other outlets

Organize all captured media using existing data storage systems

Use knowledge of high-end camera gear, studio lighting equipment, editing and design software, and current professional techniques to create quality video images and complete projects in timely fashion

Maintain and repair equipment and recommend new purchases

Manage other projects and duties as necessary and assigned
Knowledge/Skills/Abilities:
Knowledge of design techniques, tools, and principles, principles and processes for providing customer service, marketing techniques and strategy, and business and management principles involved in strategic planning, resource allocation, human resources modeling, leadership techniques, production methods, and coordination of people and resources

Ability to develop creative ways to solve a problem and concentrate without being distracted
General Days/Hours:
Monday - Friday
8:00 a.m. - 5:00 p.m.
Additional hours as requested and/or needed
Regular and reliable attendance
Other:
Please note: all position postings close at 12:00 A.M. CST on the position closing date

The Multimedia Specialist reports to the Director of Creative Video Production. The Multimedia Specialist works closely with constituents from a variety of areas on campus. The ideal candidate will have extensive experience both in the studio and on location.
Minimum Qualifications:
The formal education equivalent of an earned Bachelor's Degree in graphic design, visual arts, or a related field

Other job related education and/or experience may be substituted for all or part of these basic requirements, except for certification or licensure requirements, upon approval of the qualifications review committee
Share this job with your network:
---
Diversity Profile:
University