Childcare Technician- Pool Position
Job description
Employment Status:Full time (29-40 Hrs) Closing:4/13/21 Proposed Salary Range:$22,881.00 / 12 Mo Type of Employment:Staff Location:ASU-Jonesboro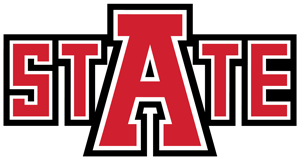 Please note: all position postings close at 12:00 A.M. CST on the position closing date
Position Summary:
The Child Care Technician is responsible for directing instructional and recreational activities involving pre-school children. This position is governed by state and federal laws and agency/institution policy.
Duties & Responsibilities:
This posting is open for continued recruitment of individuals seeking employment for the position of Childcare Technician. This pool position allows applicants to be considered for every Childcare Technician position that becomes available.
These positions are available at various locations within Childhood Services, these are typically 10 month positions.
The Child Care Technician must follow the guidelines of the A-State hand book, and is responsible for assisting in daily paperwork including children's records, USDA, staff leave, meetings, and completing monthly, quarterly, and annual reports.
Attend weekly staff meetings and ensure proper documentation of that meeting, assist in assuring ABC rules and regulations as well as Quality Approval Standards and Licensing Regulations are met, and in monitoring classroom and its participants throughout program year by on site contacts, emails, personal phone calls and meetings.
Maintain an open line of communication between all staff.
Responsible for classroom support in the following areas: Daily Lesson Plans Minimum Licensing Requirements Current ABC Rules and Regulations Work Sampling Online COP A (Child Outcome Planning and Administration) ECERS- R (Early Childhood Environment Rating Scale) ITERS-R (Infant and Toddler Environment Rating Scale) FCCERS-R (Family Child Care Environment Rating Scale)
Other duties as assigned.
Knowledge/Skills/Abilities:
Knowledge of teaching techniques and development of lesson plans, and child behavior.

Ability to maintain records and develop lesson plans, teach, provide personal care, and direct recreational activities of pre-school children, and direct activities of day care personnel.
General Days/Hours:
Monday-Friday
7:30 a.m. to 4:00 p.m.
Additional hours as requested and/or needed
Occasional weekends and/or after school activities as requested or needed

Locations may include: Jonesboro, Bay, Helena, Hughes, Parkin, Wynne and West Memphis.
Other:
Please note: all position postings close at 12:00 A.M. CST on the position closing date

Reports to the Program Manager-Lead Teacher/Other Classroom Teacher
Minimum Qualifications:
The formal education equivalent of a High School Diploma

Six (6) months of experience in the care of children.

Other job related education and/or experience may be substituted for all or part of these basic requirements, except for certification or licensure requirements, upon approval of the Qualifications Review Committee.
Share this job with your network:
---
Diversity Profile:
University