Associate for Administration
Job description
Employment Status:Full time (29-40 Hrs) Closing:1/18/21 Proposed Salary Range:Commensurate with Experience Type of Employment:Staff Location:ASU-Jonesboro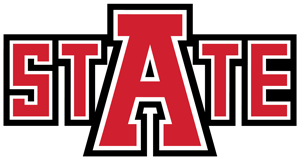 Please note: all position postings close at 12:00 A.M. CST on the position closing date
Position Summary:
This position is the Senior Administrative Assistant to the Vice Chancellor and is responsible for calendaring logistics, travel, and day-to-day operations as well as coordinating and managing special projects.
Duties & Responsibilities:
Monitor PRT process and actions across year-to-year
Maintain and monitor shared governance process and Faculty Handbook changes
Compile, distribute, and report committee members and appointments from all AAR units
Coordinate Strategic Planning efforts
Serve as proxy and act as administrative delegate in the absence of VCAAR
Monitor communications for equitable practices; Monitor communications for consequences of exceptions
Monitor communications for liability issues
Monitor communications for elements of assumed risk
Monitor communications for procedural problems
Research special projects
Analyze and explain unusual situations or possible exceptions to policy
Provide VCAAR with data, information and background for meetings
Track committee and project initiatives
Facilitate flow of communication to and from VCAAR
Respond to queries from AAR units, faculty, and public
Identify needs and issues to be addressed; and Maximize effectiveness within AAR practices
Anticipates critical issues and takes initiative in a variety of situations; drafts, word-processes and edits an array of communications and reports
Other duties as assigned
Knowledge/Skills/Abilities:
All skill sets honed to the highest level (word processing, spreadsheets, graphics, dictation, editing, proofreading, composing letters and other correspondence, calendaring, phone etiquette message taking, sorting priorities, and filing); ability to work independently with minimal supervision; ability to be flexible in an environment with changing priorities; excellent command of English (spelling, grammar, punctuation, and vocabulary both written and oral); strong critical thinking skills and analytical reasoning abilities; anticipation and initiative. Excellent judgment, tact, interpersonal skills, and organizational acumen; thorough knowledge and understanding of University policies and procedures; and uncompromising morals and ethics (including a strong work ethic)
General Days/Hours:
Monday - Friday
8:00 a.m. - 5:00 p.m.
Additional hours as requested and/or needed
Regular and reliable attendance
Other:
Please note: all position postings close at 12:00 A.M. CST on the position closing date

Works directly with Vice Chancellor and is in frequent communication with administrative assistants for direct reports to the Vice Chancellors, Chancellor and President of A-State system.
Minimum Qualifications:
An earned Bachelor's Degree in Business Administration or a related field

OR

Equivalent of Three (3) to five (5) years' experience in administration or management
Share this job with your network:
---
Diversity Profile:
University