Technology Marketing Associate, OLV
Job description
School of Medicine:
Established in 1930, Duke University School of Medicine is the youngest of the nation's top medical schools. Ranked tenth among its peers, the School takes pride in being an inclusive community of outstanding learners, investigators, clinicians, and staff where traditional barriers are low, interdisciplinary collaboration is embraced, and great ideas accelerate translation of fundamental scientific discoveries to improve humanhealth locally and around the globe.
Comprised of 2,400 faculty physicians and researchers, the Duke University School of Medicine along with the Duke University School of Nursing and Duke University Health System create Duke Health. Duke Health is a world-class health care network. Founded in 1998 to provide efficient, responsive care, the health system offers a full network of health services and encompasses Duke University Hospital, Duke Regional Hospital, Duke Raleigh Hospital, Duke Primary Care, Private Diagnostic Clinic, Duke Home and Hospice, Duke Health and Wellness, and multiple affiliations.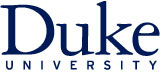 Duke University Job Description:
TECHNOLOGY MARKETING ASSOC (2175)
Occupational Summary
Develop and support marketing efforts related to individual technologies and portfolios in the life-sciences, physical sciences, and digital health areas including but not limited to therapeutics and devices. Work closely with Executive Director, Licensing Staff, Marketing & Communications Director, and other Office of Licensing & Ventures (OLV) team members. This position has several specific business development objectives, including: identifying market context and prospective industry adopters for individual research-based scientific Duke technologies; developing target contact lists and databases; creating and executing targeted marketing campaigns; proactively creating and marketing "technology portfolios"; developing individual technology summaries, marketing materials, mailings, and online content.
OLV is responsible for patents, technology licenses, and new venture development for Duke University. Through direct, daily interaction with faculty, small and large businesses, and venture investors, we build strong relationships and enter into agreements to translate academic discoveries into commercial products that benefit society, impact public health, and improve the quality of life.
Work Performed
Develop and execute consistent process for non-confidential marketing summaries of technical Duke discoveries or inventions
Work closely with OLV licensing staff to understand the market applicable to specific technologies in the life sciences, the physical sciences, and the digital space
Manage the graduate Tech Transfer Fellows program
Develop and execute targeted marketing plans for designated scientific inventions
Leverage social media to connect focused audiences with technologies
Monitor and report on analytics
Develop a database and library of key publications in each technology domain, and leverage these publications to market inventions
Develop and execute communications plans to publicize inventions
Design, implement, and track marketing campaigns for individual technologies
Work with licensing staff to clarify the comparative advantages and value propositions of individual technologies
Track and assess individual marketing campaigns to increase effectiveness
Manage database of business contacts and marketing correspondence flowing through OLV
Perform other related duties incidental to the work described herein. The above statements describe the general nature and level of work being performed by individuals assigned to this classification. This is not intended to be an exhaustive list of all responsibilities and duties required of personnel so classified.
Required Qualifications at this Level
Education/Training:
Work requires communications and marketing skills normally acquired through a bachelor's degree in a related field.
Preference given to those with scientific training and associated skillset acquired through educational degrees or experience
Experience:
Work generally requires two years related experience in advertising, marketing, media, promotions, graphic arts or public relations to acquire skills necessary to plan, develop and implement marketing strategies.
OR AN EQUIVALENT COMBINATION OF RELEVANT EDUCATION AND/OR EXPERIENCE
Skills:
Excellent written skills with the ability to understand and condense complex technical and scientific jargon into effective marketing language
Strong collegial interpersonal skills exercising diplomacy with an ability to communicate effectively in person and through other communication mediums.
Ability to work independently and/or within various organizational teams.
Highly organized with attention to detail and thoroughness in completing assigned duties.
Collaborative problem solver who can take initiative and set priorities while being flexible.
Experience with scientific concepts and research, and technology-oriented products and services.
Experience in technology product marketing.
Understanding of the university technology transfer process.
Experience with social medial tools such as Facebook, Twitter, blogs and related media, preferably for use in strategic marketing.
The intent of this job description is to provide a representative and level of the types of duties and responsibilities that will be required of positions given this title and shall not be construed as a declaration of the total of the specific duties and responsibilities of any particular position. Employees may be directed to perform job-related tasks other than those specifically presented in this description.
Duke is an Affirmative Action/Equal Opportunity Employer committed to providing employment opportunity without regard to an individual's age, color, disability, gender, gender expression, gender identity, genetic information, national origin, race, religion, sex, sexual orientation, or veteran status.
Duke aspires to create a community built on collaboration, innovation, creativity, and belonging. Our collective success depends on the robust exchange of ideas—an exchange that is best when the rich diversity of our perspectives, backgrounds, and experiences flourishes. To achieve this exchange, it is essential that all members of the community feel secure and welcome, that the contributions of all individuals are respected, and that all voices are heard. All members of our community have a responsibility to uphold these values.
Essential Physical Job Functions: Certain jobs at Duke University and Duke University Health System may include essentialjob functions that require specific physical and/or mental abilities. Additional information and provision for requests for reasonable accommodation will be provided by each hiring department.
Share this job with your network:
---
Diversity Profile:
University