Vice President of Administrative Services
Employer

Location

South Lake Tahoe, California

Salary

$123,927 to $131,473.72 Annually

Administrative Jobs

Executive Administration Jobs

Institution Type
For the full job description and information on how to apply please go to:
http://www.ltcc.edu/about/human-resources/vicepresidentsearch.php
The Lake Tahoe Community College District announces a unique and rewarding opportunity to work in college administration. Under the direction of the Superintendent/President, the Vice President of Administrative Services is responsible for providing leadership, direction, general supervision and evaluation of the financial and business operations of the District.
The Vice President of Administrative Services is appointed by the Board of Trustees upon the recommendation of the Superintendent/President and is directly responsible to the Superintendent/President, click here to learn more about LTCC's Superintendent/President.
REPRESENTATIVE DUTIES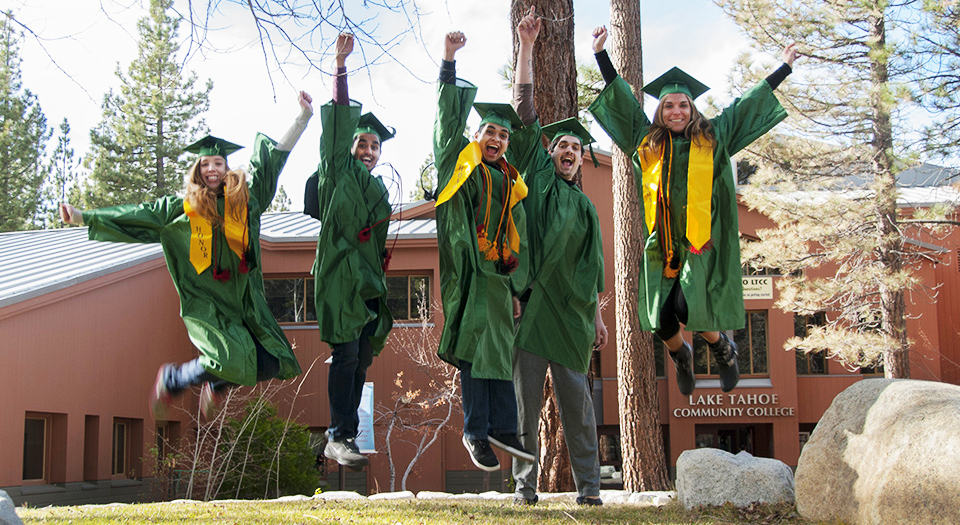 Plans, organizes and administers the financial and business activities of the District.
Oversees the development, publication and monitoring of the annual District budget and exercises financial control over the budget; coordinates and prepares other special budgets of the District.
Develops policies for administrative services for recommendation to the Board of Trustees by the Superintendent/President and implements same after adoption.
Provides leadership and administrative direction to managers including the Director of Fiscal Services, Bond Program Director, Capital Projects Finance Manager, Director of Information Technology, Director of Facilities, and the Purchasing office. Oversees Bookstore and Food Services auxiliary operations.
Provides leadership and administrative direction to the master planning efforts of the district's general obligation bond including all master specifications and facility standards.
Provides fiscal oversight and accountability for the general obligation bond and state funded capital projects.
Establishes and maintains an accurate accounting system and supervises the accounting of all funds under control of the Board of Trustees; accounts for all income and expenditures
Confer with external auditors in the performance of a variety of fiscal and operational audits, and alert appropriate management personnel regarding related issues, findings, and concerns.
Maintains a perpetual inventory of all properties of the District
Serves as the District's Risk Manager including responsibility for adequate insurance coverage of all College property and personnel and campus safety and security
Serves as administrative liaison to the classified staff
Oversees the purchasing of supplies, materials and equipment within the limits of the budget and in accordance with legal procedures and Board policies
Is responsible for the operation, maintenance, repair and upkeep of all College buildings, property and equipment
Prepares regular financial reports as required by the Board of Trustees, Superintendent/President and local, state and federal offices
Leads the construction program of the District and maintains current records for the District's building program and the District's master plan for facilities.
Attend and chair college governance committees, task forces, and other meetings
Evaluates various programs, services, activities and staff to ensure goals and objectives are being met
Oversees operation of auxiliary enterprises
Supervises all use of vehicles owned by, or under contract to, the College District
Acts as chief administrative officer of the District in the absence of the Superintendent/President and the Vice President, Academic Affairs and Student Services
Serves as a member and as the treasurer of the Lake Tahoe Community College Foundation Board of Directors
Exercise oversight and supervision of the Lake Tahoe Demonstration Garden
Serve on the District's negotiating teams and ensure the implementation of provisions of the faculty and classified contracts.
Review and analyze pending legislation, legal mandates, and regulations for potential financial impact to the district.
Ensure continuous improvement of administrative services through organizational change management, new technology solutions, assessment of best practices, and feedback from internal users and external customers to increase productivity and effectiveness.
Performs other duties assigned by the Superintendent/President
Knowledge of:
Successful leadership and management theories and practices.
Principles and practices of business administration, accounting and fiscal procedures.
Finance and budgeting.
Facilities planning and management.
Information Technology
Risk management and health and safety.
California Public Contract Code and Education Code.
Current technology and its application in an administrative setting for an educational institution.
Auxiliary enterprises.
Ability to:
Manage in a participatory style.
Handle a wide variety of duties and responsibilities characteristic of a small college.
Work in an environment that demands a respect for divergent opinions, a sense of mutual trust, and a willingness to work together for the good of the institution.
Prepare reports and make effective public presentations.
Develop positive and effective working relationships with the Board of Trustees, management personnel, faculty, staff, and students.
Foster a sense of teamwork.
Initiate cooperative interactions with local and other governmental and private organizations.
Establish and maintain good community relationships.
Handle the wide variety of duties and responsibilities characteristic of a small college.
Personal and Professional Characteristics:
A creative innovator who is able to leverage technology to increase the efficiency and effectiveness of various academic operations.
An effective communicator who is committed to building collaborative relationships within and among various instructional departments and service programs, as well as other constituent groups throughout the college and community.
A skilled analyst who can assess program effectiveness, develop and implement goals, expedite work flow, hold self and others accountable, and bring projects to timely and successful completion.
An ethics driven professional who understands the importance of and is deeply committed to the advancement of students and diversity; to staff professional development/training; to promote respect and civility in the workplace and academic community at-large; and to thoughtfully plan and facilitate positive organizational change.
A team player who maintains a positive attitude, thoughtfully considers the lived experiences of others, and consistently exercises grace under pressure.
A student-centered professional who acknowledges that race, culture and language play a significant role in the success of our students, and who strives to create and nurture culturally competent services for all students.
QUALIFICATIONS
Minimum Qualifications
As established by the Minimum Qualifications for Faculty and Administrators in California Community Colleges, Title V Regulations, the candidate must demonstrate that he/she satisfies all of the following:
Master's degree from an accredited institution in an area related to the assignment, such as business, public administration, educational leadership, finance, or a closely aligned field, and significant administrative experience related to the assignment, or the equivalent.
One year of formal training, internship, or leadership experience reasonably related to the administrator's administrative assignment; and,
A strong record of senior level management experience in a California institution of higher education or a California K-12 district is strongly preferred.
Demonstrated sensitivity to and understanding of the diverse socioeconomic, cultural, disability, gender identity, sexual orientation, and ethnic backgrounds of community college students, faculty and staff.
These minimum qualifications may also be satisfied by a combination of education and other accomplishments equivalent to the above. If claiming equivalency, attach a separate statement that presents the basis for this claim and submit supporting evidence, (e.g., transcripts, publications, and other work products).
Desired Qualifications
An understanding of major issues and trends affecting California community colleges.
Knowledge of collegial consultation and experience working with councils and unions.
APPLICATION PROCEDURES
Complete applications must be received by noon on Monday, March 27, 2017 to be considered for this opening. LTCC reserves the right to reopen the position or extend the deadline if an adequate applicant pool is not received.
Applicants must submit the following materials:
Send the following materials to Human Resources (humanresources@ltcc.edu):
A cover letter indicating reasons for interest in the position and why you would be a good fit at Lake Tahoe Community College (please limit to two pages).
Current resume or curriculum vitae including applicable professional preparation and experience annotated to describe major responsibilities and achievements of previously held positions.
A statement of qualifications describing experience and expertise in the following (please limit to 4-5 pages):

Describe your administrative philosophy in relation to the fiscal management of the college and address your strategy for dealing with the fiscal challenges facing California community colleges.
Knowledge of leadership and organizational development.
Leading capital construction, technology improvements, and general obligation bonds.
What steps have you taken or would you take to remove barriers typically experienced by the wide-range of students who attend community colleges? Is there an experience you can share that demonstrates your sensitivity to diversity and those from culturally or economically diverse backgrounds?

The names and phone numbers of at least six references: two supervisors, two employees who you supervised, and two colleagues. References should include at least one faculty member and one classified staff member. References will be contacted upon selection as a finalist for this position.
Note: The District will only consider materials listed above in the selection process. Any additions to the application packet will be discarded. Every effort should be made in the application to demonstrate the applicant's ability to meet the qualifications listed for the position. Applicants will be required to submit official transcripts upon offer of employment. All persons hired by Lake Tahoe Community College are required to prove employment eligibility in compliance with the Immigration Reform and Control Act of 1986, obtain a current tuberculosis clearance, and submit to a criminal history background check prior to beginning work.
Once submitted, packets will become the property of LTCC and will not be returned. Only completed packets will be considered.

After reviewing applications, those judged most suitable will be invited to first-round interviews. These applicants will be notified on or about Tuesday, April 4, 2017. First-round interviews are scheduled for April 19 and 20, 2017 with final interviews occuring on or around Monday, May 8, 2017.
Finalists will be invited to a college forum on Tuesday, May 9, 2017, with final interviews with the Board of Trustees scheduled later that evening.
Candidates advanced for final interviews for this position must agree to a background and reference check.
Lake Tahoe Community College adheres to Title IX of the Educational Amendments of 1972 and the Rehabilitation Act of 1973 and is an Equal Opportunity Employer.
If you are in need of special services or facilities due to a disability in order to apply or interview for this position, please call the office Human Resources at 541-4660, ext. 226.